Bullying behaviour book release soon
This post was suppose to say that you could now get your copy of Intervening in bullying behaviour: Nine ways to take direct action. Instead the update is it will still be a couple more weeks away.
A few minor issues with the production quality meant it was not quite ready for sale and a few changes had to be made. This should be completed by the end of the week and then it will required another print proof to check that its right to go.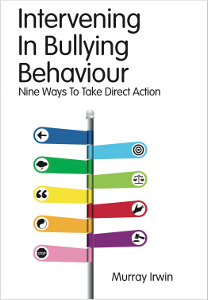 More details about the book can be found at
www.bullyingbehaviour.com